Lots of importers forget to specify how their goods should be packed. And, every year, tons of arrival goods are thrown away, because they were not adequately protected.
Adequate packaging will protect the goods in many ways during shipment. The bottom cartons might get crushed, some cartons might be opened, the inside goods might get wet and become rusty or moldy, etc.
I make a list of elements that I think are critical:
Most buyers ask for strong corrugated cartons with double-wall (5 plies). This is really a minimum requirement I advise.
The type of cardboard commonly used in most factories is of low quality and tends to suck humidity pretty rapidly. You should take this into account and ask for thick cardboard.
Triple wall (7 plies) cartons are not unusual, especially when export cartons need to be large (example: more than 60cm in length). Smaller cartons always offer better protection.
This is what a double-wall looks like:
How to reduce the risk of cartons opening up during transportation?
Properly sealing all packages seems like common sense, but too often, this is a place where your package may be "open" to damage.
Use pressure-sensitive 2.36" wide tape so your package's contents stay together.
Distribute tape evenly over flaps to ensure your package stays fully sealed and damage-free.
3. Extra protection along edges and corners
Ideal For Protecting Vulnerable Corners During Transit.
3-dimensional protective corner guard provides complete coverage for sharp edges and corners to prevent possible injury or property damage during impact.
Plastic corner guards made from a recyclable polyurethane material that acts as a shock- absorber, Corner guards conveniently provide durable, effective protection against impact damage.
4. Tamper-Evident Security Seals
Prevention of tampering and theft Safeguarding goods on the delivery route. To guarantee a smooth logistics process, goods have to be protected from unauthorized access on their delivery route.
Irreversibly Indicating Unauthorized Accessing
A label that visibly shows signs of tampering and prevents entire label removal.
when any attempt is made to remove them and quickly deter unauthorized use!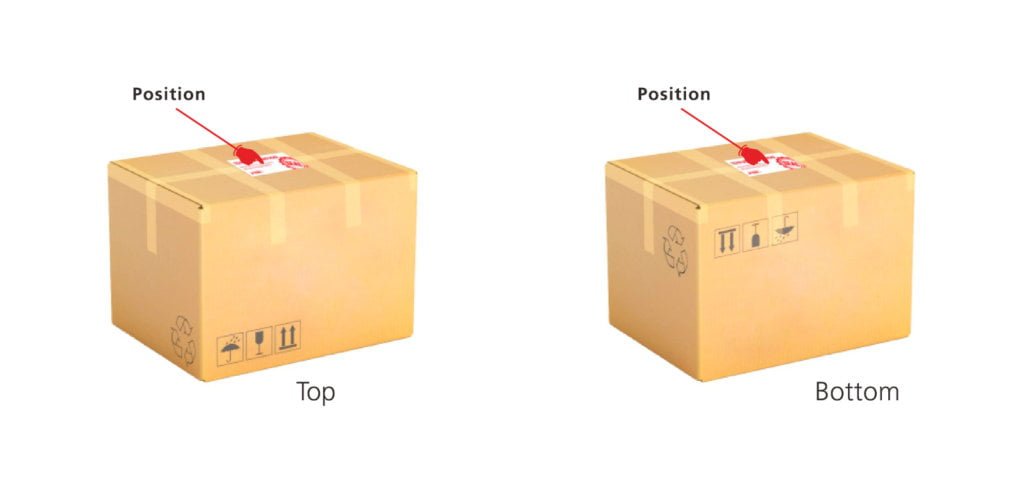 Visual Inspection And Unboxing
If found outer cartons damage, anti-theft labels broken, lost, or cut, please promptly unpack the cartons for checking and take photos as evidence.
Although insurance is technically not something that will prevent your shipment from being damaged, it is without a doubt an essential precaution that will safeguard the financial aspects of your shipping process.
The truth is that some damage is simply not preventable so you should also focus on protecting yourself against the inevitable.